MOMENTI E THE TEMPINI BOUTIQUE, IN PARTNERSHIP WITH CARLO DONATI STUDIO,
THEY WILL PARTICIPATE IN THE FAIR SIA HOSPITALITY DESIGN

11-13 OCTOBER 2023
RIMINI EXHIBITION CENTER | HALL D3

RE-STYLE YOUR INTERIORS
Cover, reinvent, revolutionize.
From the walls to the furnishings, contaminate the space with your style, make it unrepeatable.
It's a question of materials, technology, graphics and art.
It is a question of MOMENTI®.
DRESS ME | Furnishings are spaces to dress up, blank pages ready to welcome the story of one's own style, thanks to the infinite expressive potential of graphics and materials with a very high technical profile. Cutting-edge, totally green coatings cover and give identity to furnishings, accessories and textiles.
CUSTOM DECOR FURNITURE
DRESS-ME
TAILOR COVERING | Imagine an enveloping environment. Imagine talking walls and floors. Who gives voice to the backgrounds of our lives is a contemporary wallpaper, where fiberglass and sound-absorbing materials become coatings with extraordinary material effects, suitable for any indoor environment, enhanced by printed subjects of great visual and artistic impact.
THE NON-WALLPAPER
TAILOR COVERING
painting | Art, graphics, photography, with whispered or provocative tones, burst into your spaces in the form of printed paintings, glimpses of creativity that become real art installations. A selection of contemporary artists ranging from street art to ethno-chic, choosing from different supports and covering materials, including sound-absorbing ones.
ART PRINTS AND SOUND ABSORBING PANELS
painting
CONTRACT | The idea of ​​total look design derives from a creative graphic or artistic input: walls, furnishings, accessories, textiles, paintings dialogue with each other, as in a large fresco, in a game of cross-references, coincidences and dissonances. This concept finds its maximum expression in public, commercial and industrial spaces. Hotel rooms, restaurants, offices, medical offices, waiting rooms. Places for people who travel, rest, work. They dream, they live.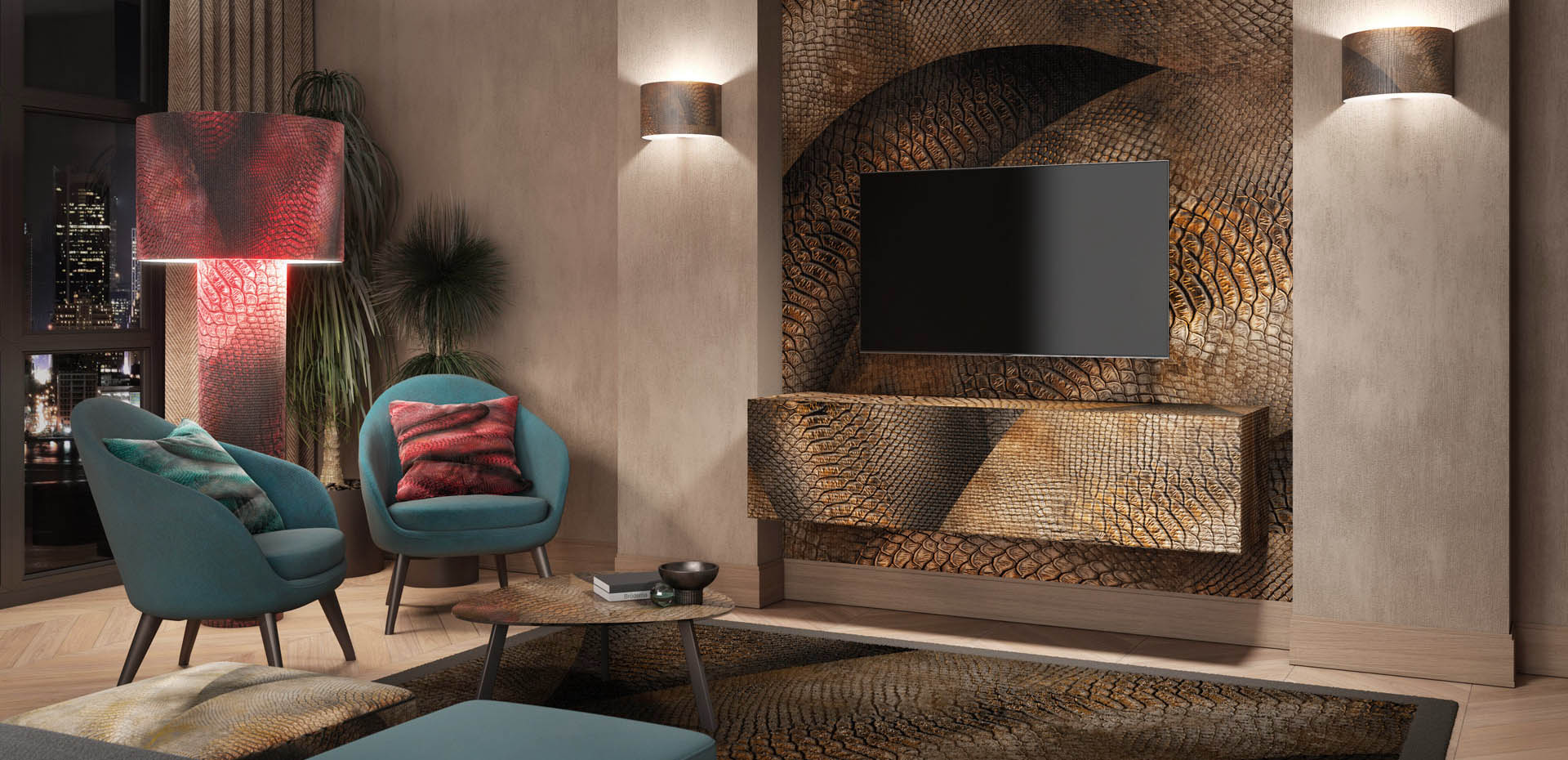 COMMERCIAL & BUSINESS
CONTRACT
STORIES
News, projects, achievements. Momenti beautiful.
News, projects, achievements. Momenti beautiful.
STORIES
DOWNLOAD
Download collections MOMENTI®: to be browsed carefully.