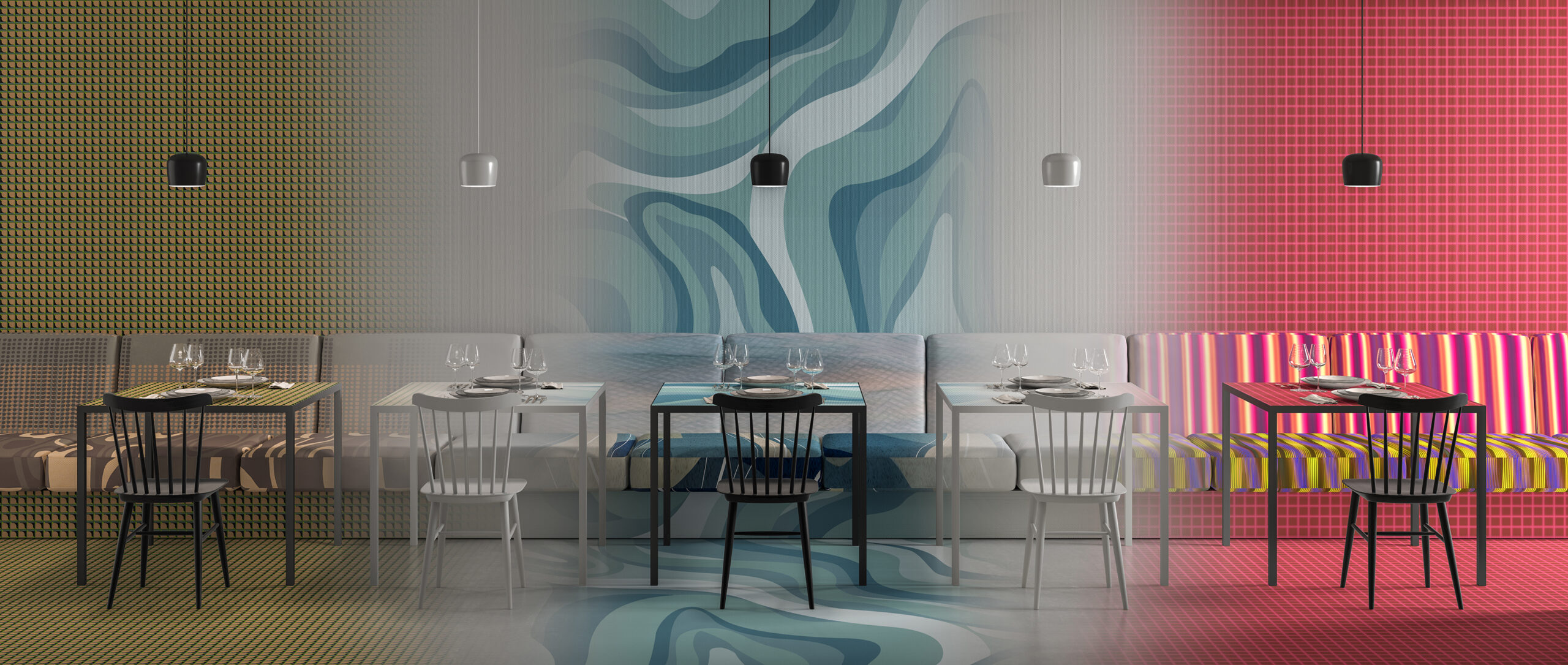 COLLECTIONS

2022
A NEW WAY OF DOING DESIGN
CAPSULE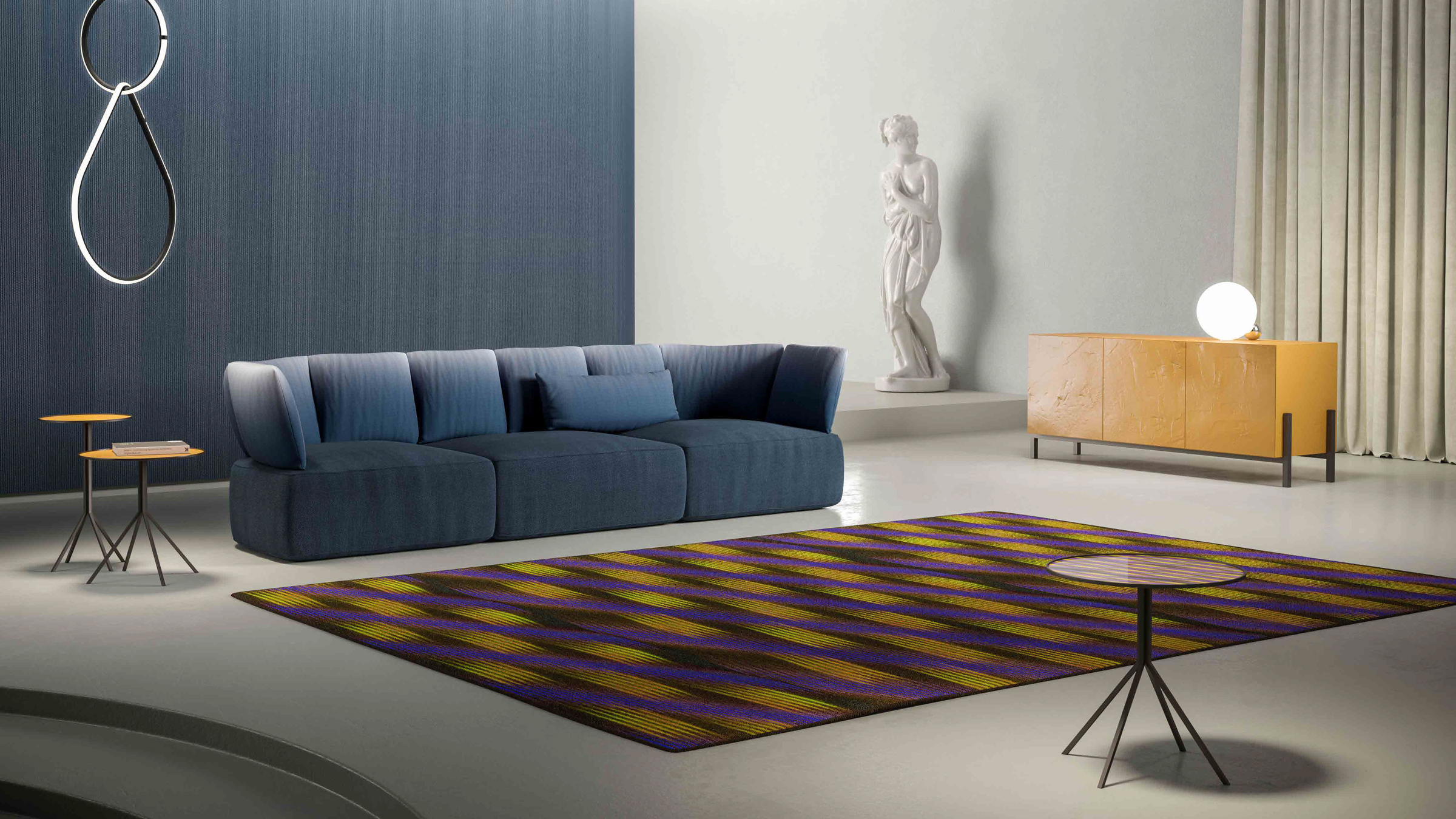 Choose the product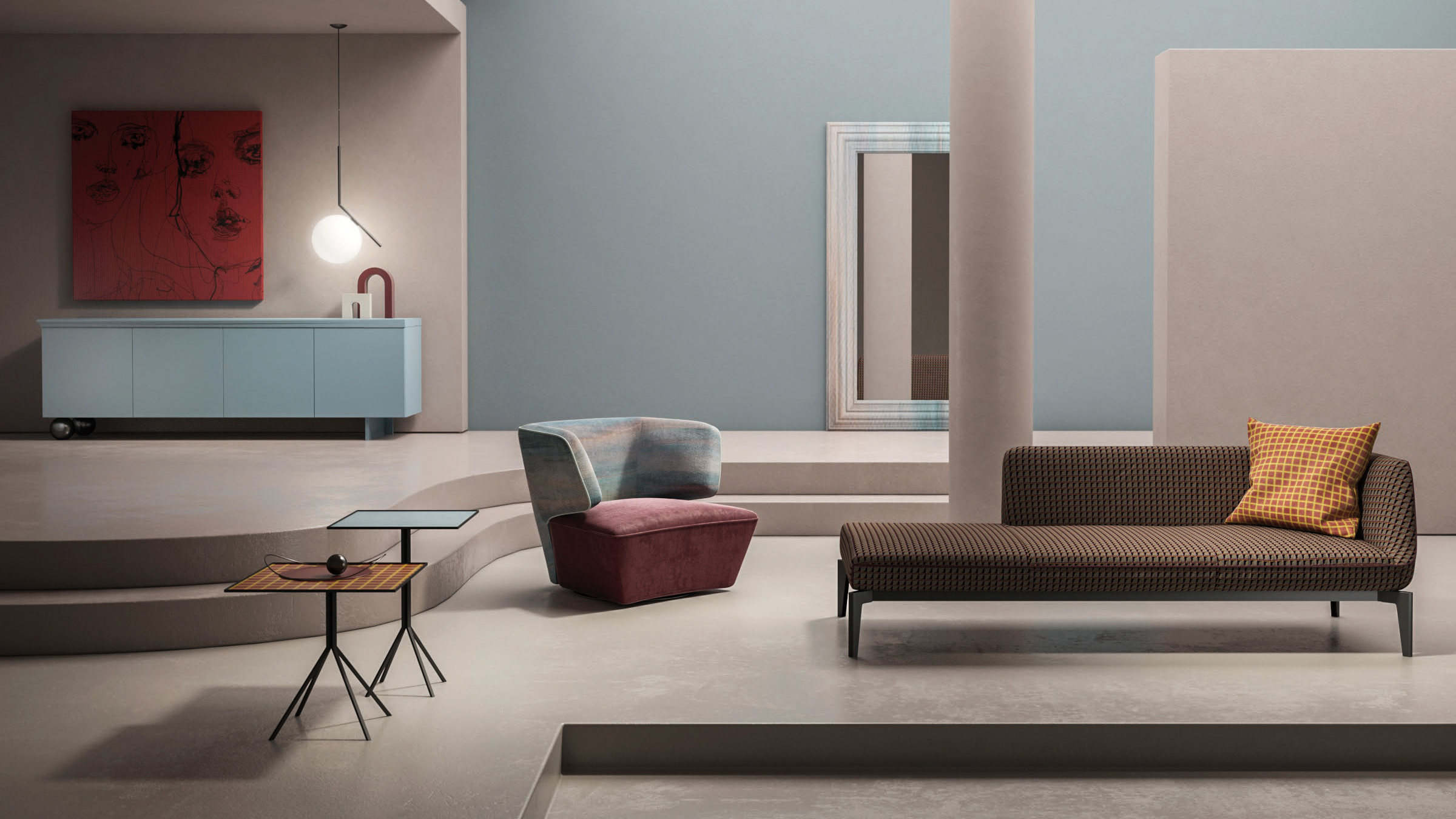 Choose the details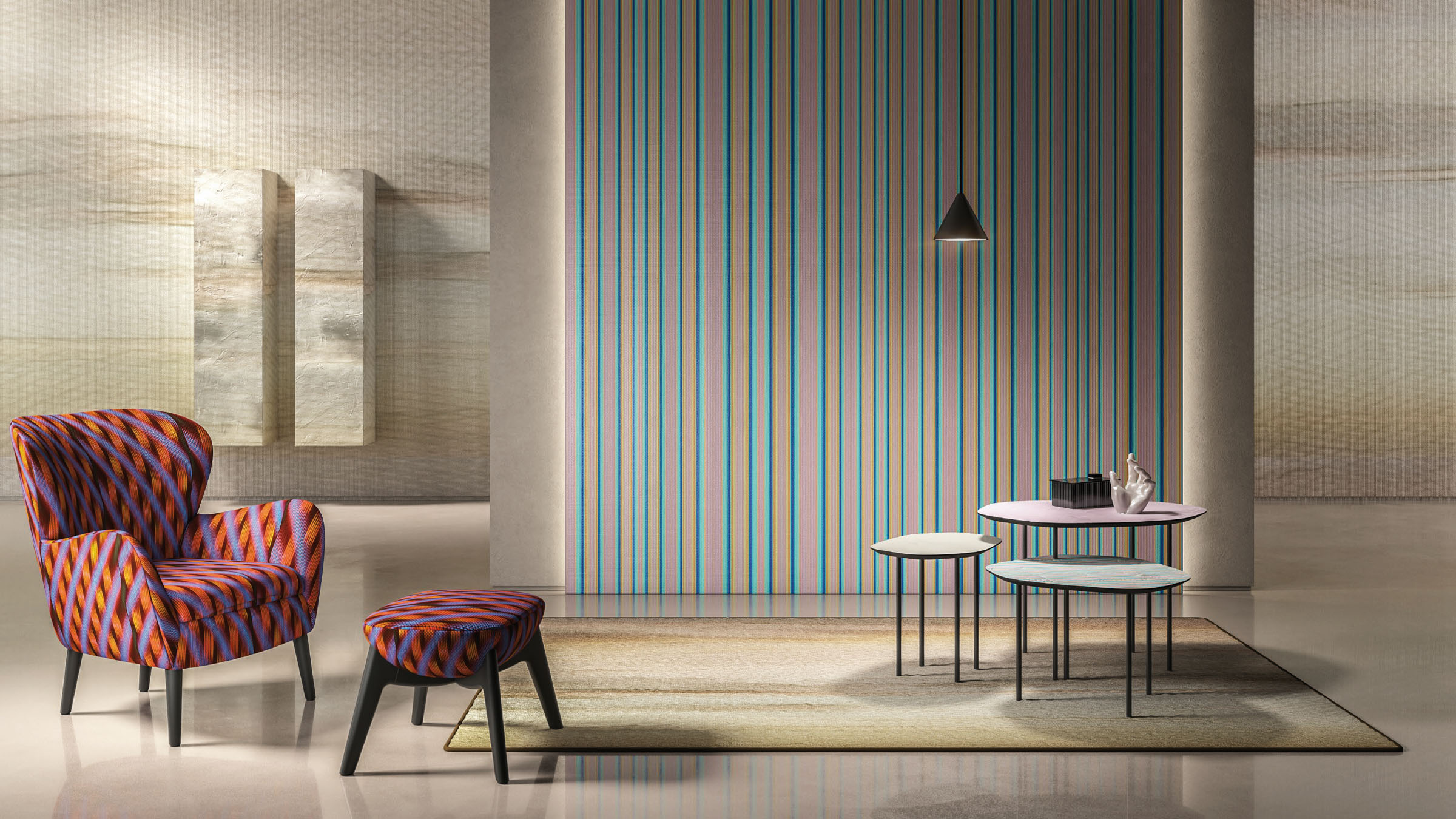 Choose the graphics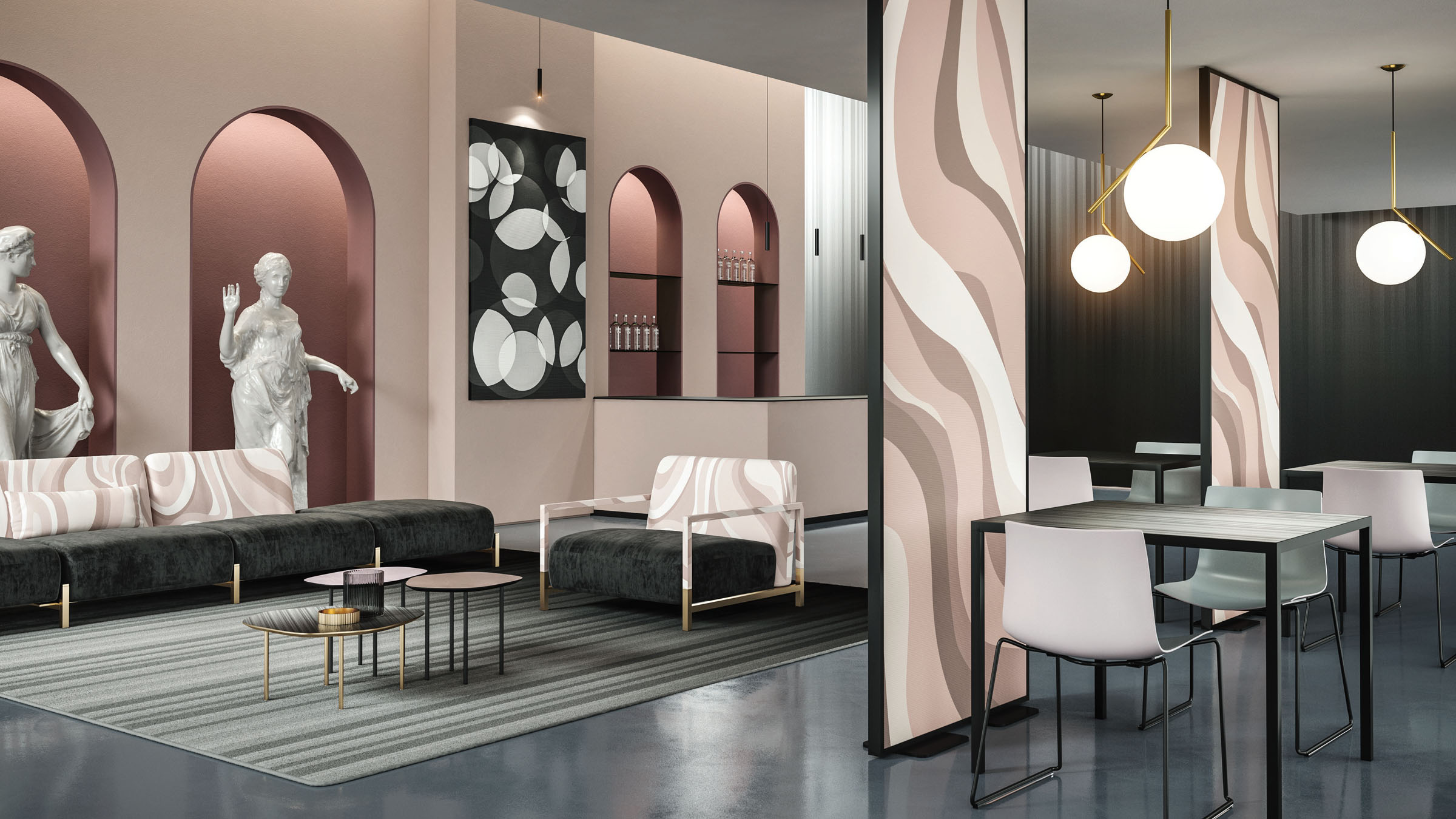 Create your style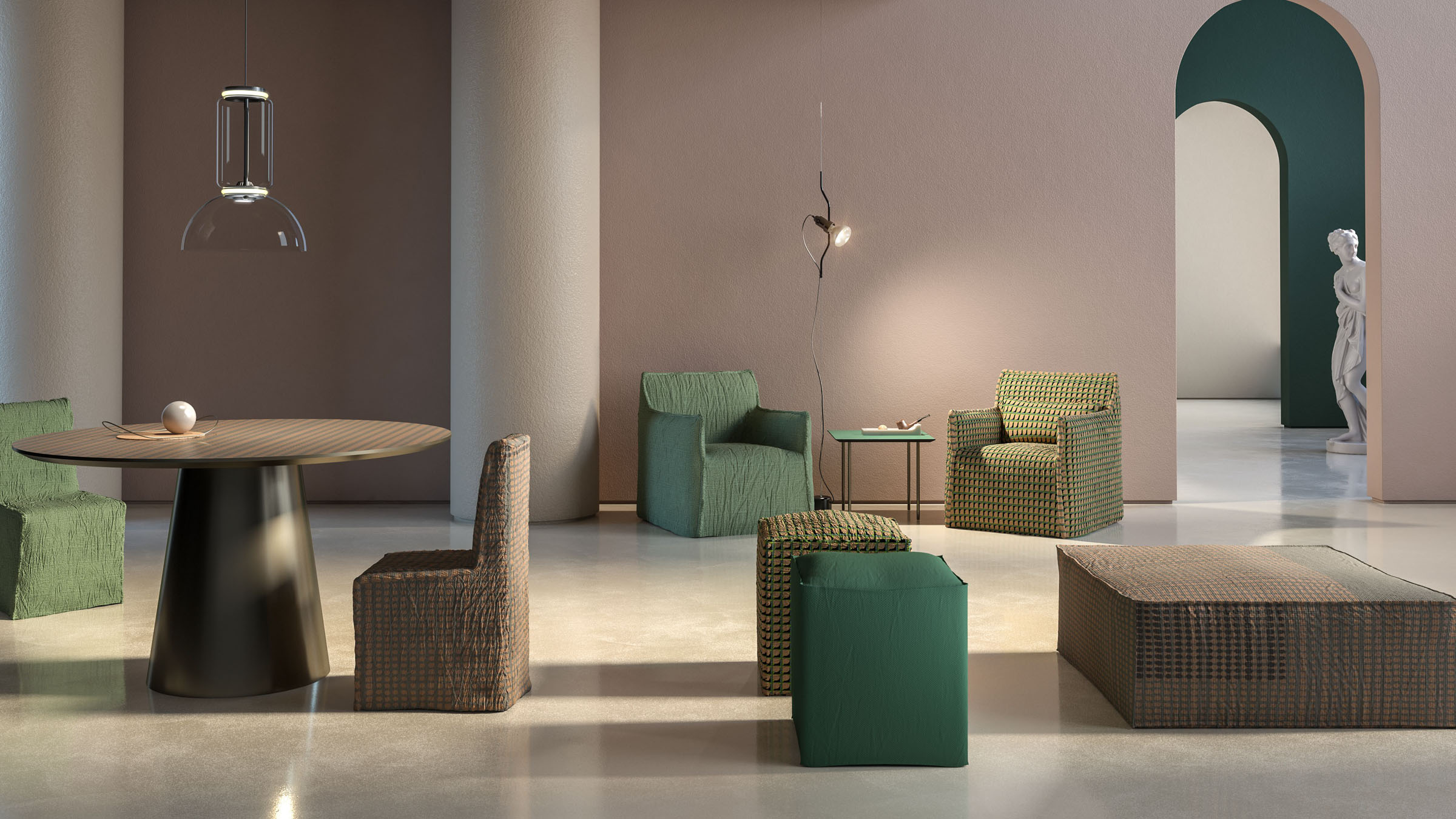 18-23 April 2023 | HALL 10, BOOTH D12
Momenti offers products and services to the private individual, the architect and the designer to give shape to environments e Interior Decor solutions which create enveloping and comfortable atmospheres. Original graphics, collaborations with emerging artists, furnishing accessories, iconic pieces, sound-absorbing solutions and the possibility of customizing any surface, make Momenti a point of reference for Interior Design.
Creativity, research and technique come together to transform ideas and projects into reality.
A collection with a strong character thanks to the graphics designed by Andrea Castejon, a well-known name in international interior design as well as the head of the Centropolis Design studio. Its 6 graphics recognizable for their harmonious and optical geometric shapes are flanked by those created by Riccardo Morvillo and Claudio Fabbri Ferrini.
The Gold & Silver Collection is made with our new Luxury Fiber material available with gold or silver filigree to create extremely elegant and refined environments.
Acoustic Wall Sound is the system that Momenti has developed to respond to the growing demand for solutions to contain background noise in medium and large environments. Our system ensures the reduction of acoustic reverberation with minimally invasive, functional, transformable interventions which make the environments immediately recognizable, elegant, classy. The system can be declined in different solutions, sizes and graphics to harmonize with the environment and create a small, unique, exciting and comfortable "ecosystem".
Momenti Monza Flagship Store Virtual Tour
A virtual visit in our Monza Flagship Store will allow you to cross the typical rooms of a house or of an local and discover the different solutions that Momenti He developed: Interior Design and Modern Interior Decorimpact with unconventional and sophisticated solutions.
The Flagship Store in Monza is always up-to-date with ever-new layouts and graphics, in line with trends.
To stay updated on the world Momenti you can subscribe to our newsletter. You will receive periodically information about our projects and achievements, on new products, on the various initiatives we will be involved in, and much more.