The total look design is expressed in all its potential in public and commercial spaces.
CONTRACT | Hotel rooms, restaurants, offices, medical offices, cultural spaces. Places of doing or waiting, non-domestic environments that emerge from anonymity to accompany those who live there in an experience of total involvement.
In fact, the idea of ​​total look design was born from a creative, graphic or artistic input: walls, floors, furnishings and accessories, fabrics and paintings, every single element interacts with the context and with the other components in a game of quotations, highly expressive harmonies and dissonances.
before
After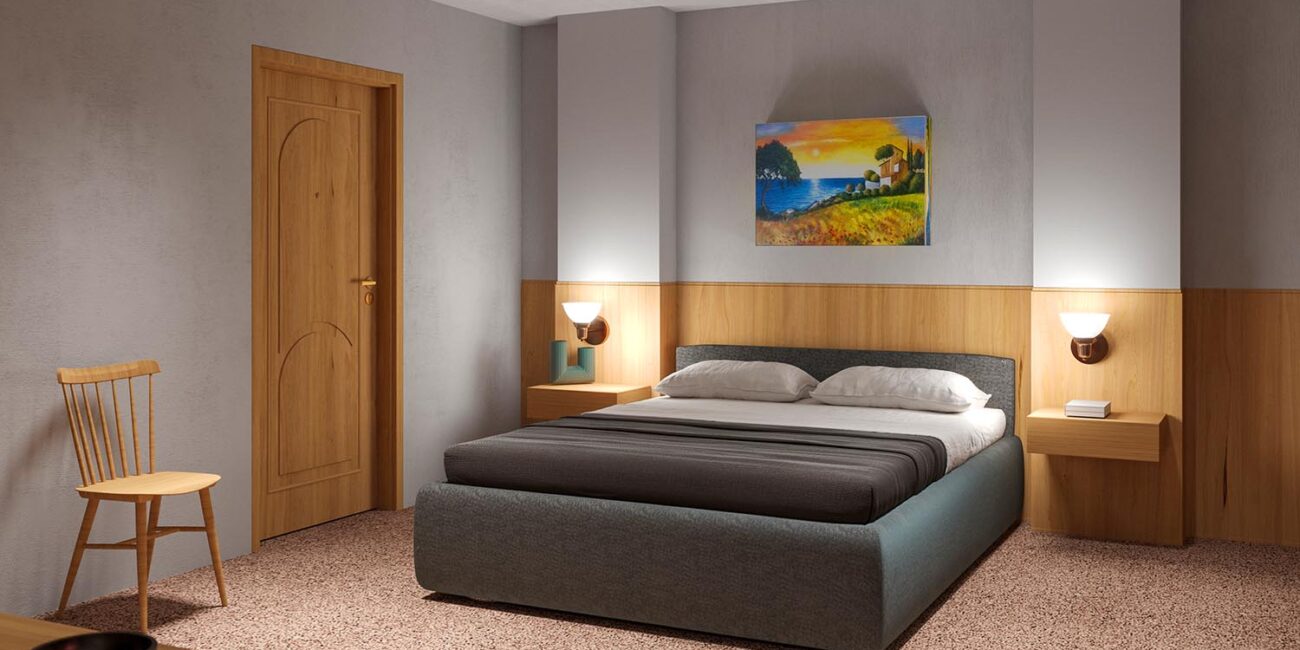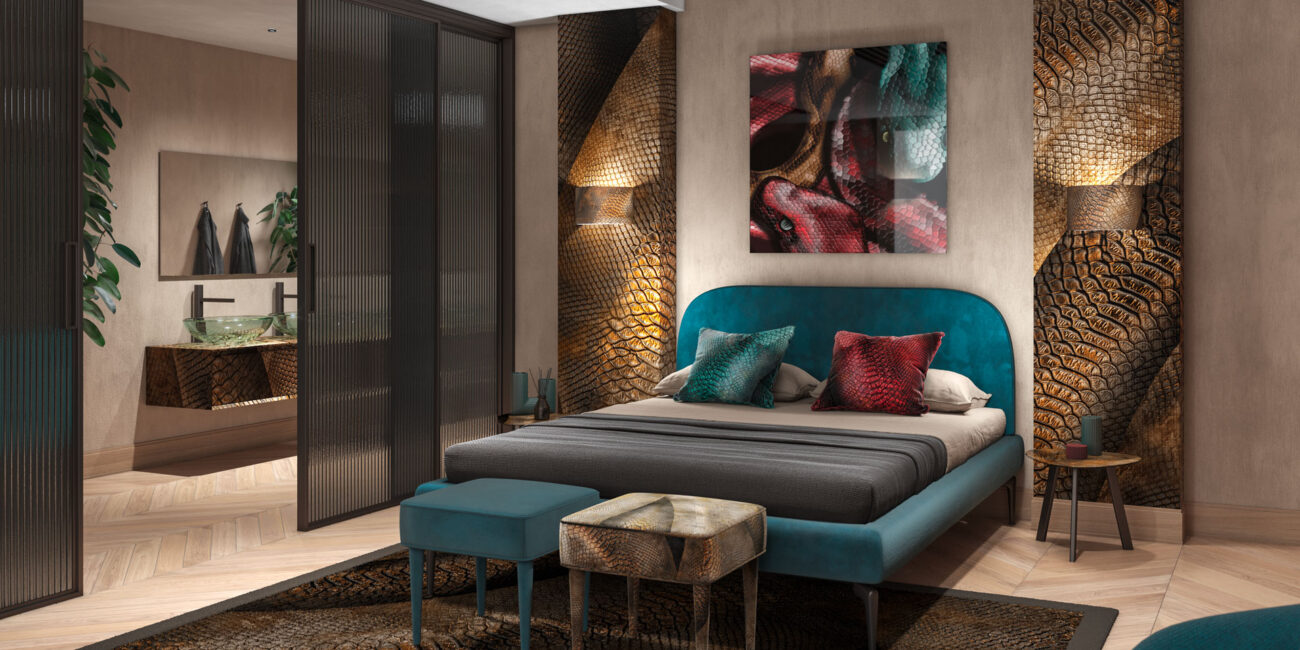 BUSINESS&COMMERCIAL CASE HISTORY
From the project to the realization: some examples.
CA' LEONI RESTAURANT
Search for genuine flavours, artisan know-how, bond with nature, this is what the rooms of the Ca' Leoni restaurant in the heart of Forlì (Italy) express today. MOMENTI® signs this renovation project: thanks to the potential of the Tecno Fiber glass fiber fabric, walls and furnishings welcome the chosen graphic concept, in a continuum that envelops the customer and accompanies him in a multisensory experience.
THE MAGNA CAPITANA LIBRARY
A unique project of its kind, the one created by MOMENTI® for the Provincial Library of Foggia. A good 2200 m² of customized surface, between floors and walls. The monochrome decorations show ancient etchings with a maritime theme, they evoke adventurous journeys, measuring and orientation instruments for navigating unknown seas; functions that books and public libraries perform today in other waters.
stylebook
CLICK HERE AND DIVE INTO OTHER PROJECTS, DOWNLOAD THE STYLEBOOK WITH RESIDENTIAL, INDUSTRIAL AND COMMERCIAL REALIZATIONS
RE-art | Art as creative genius and expressive ability, combined with the recovery of something existing, be it a piece of furniture, a room, an entire building.
It is a new, sustainable, disruptive approach. The artistic talent imagines daring creations, the characteristics of natural fabrics such as stamina or technical ones such as Tecno Fiber glass fiber break the limits imposed by traditional materials and allow extreme solutions.